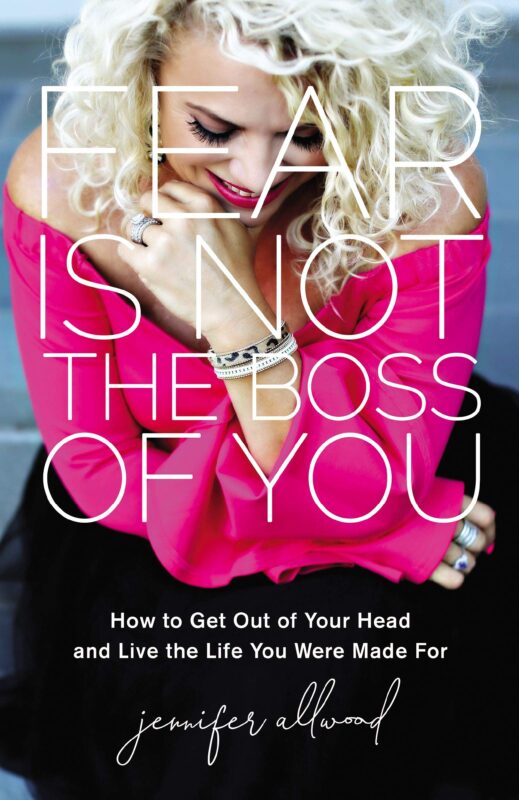 I've been struggling to write this review (something I don't usually struggle with) because it's difficult for me to find the right words. I want to be able to express how truly good this book is, but the words I'm finding seem to understate it. It's just so perfect.
I first found Jennifer Allwood through my subscription to a business coaching box called Sparkle Hustle Grow. I listened to one of her podcasts and I was immediately hooked. Her mix of no-nonsense advice mixed with a heavy dose of loving prayers is just what I need when I'm down on myself and feeling like a failure.
I was so excited to be invited to become a part of her Fear is Not the Boss of You Launch team. I was blessed with a preview copy of her book in digital format and I of course ordered the Hardback copy that came out mid April. I just received my copy and read it all over again from cover to cover!
Although Jennifer's main gig is business coach to creative entrepreneurs (check out her Creators Inner Circle) her book appeals to the masses. Everyone has fears that keep them down, whether you're afraid to go back to school or start a business or just pick a color to paint the bathroom, fear keeps us stuck and trapped in limbo. Jennifer stresses the ways that you can get unstuck and move ahead despite your fears. I love the fact that Jennifer doesn't preach at you to remove fear or get over fear or not have fear, she tells you how to go forward right past your fears.
I don't want to say too much more, because I don't want to give away any spoilers, but if you're a person in need of a pick me up, especially during this time of turmoil, I urge you to pick this book up and dive in!