Easter isn't just for kids! If you're looking for ways to surprise the adults in your life with thoughtful gifts that won't break the bank, we've got you covered. Here are some frugal Easter gift ideas for adults that are sure to bring a smile to their faces:
Homemade Baked Goods
Homemade treats are always appreciated and are a great way to show someone you care. Consider baking a batch of Easter-themed cookies, muffins, or bread. You could also make a small jar of homemade jam or pickles.
Here's an option from An Italian in My Kitchen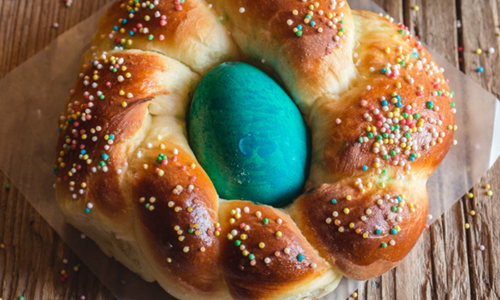 Personalized Gift Basket
Create a personalized Easter basket filled with their favorite treats and items. You could include things like chocolates, tea bags, coffee, small toys or trinkets, and even a bottle of wine. Make the basket unique by including items that you know the recipient will love.
There is a beautiful Adult Easter Basket tutorial here on the Meraki Gold Blog: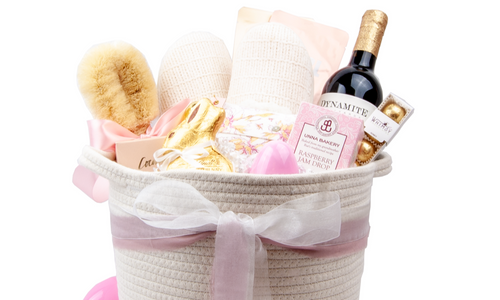 Thoughtful Card
A handwritten card can be a simple but thoughtful gift. Take the time to write a personalized message to let the recipient know how much you appreciate them. You could also include a small gift card or a photo of the two of you together. Watercolor is an easy way to make a stunning card.
Watercolor Easter card tutorial:
DIY Crafts
DIY crafts can be a fun and affordable way to create a unique gift. You could make an Easter-themed wreath, a painted mug or wine glass, or even a homemade candle. Get creative and think about what the recipient would appreciate.
Plant or Flower
A potted plant or a bouquet of fresh flowers can make a beautiful and thoughtful Easter gift. Consider picking out a plant that is easy to care for or a bouquet of seasonal blooms.
No matter what gift you choose, remember that the thought and effort you put into it is what matters most. By giving a frugal Easter gift, you can show your loved ones that you care without breaking the bank.